Profile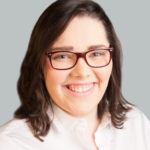 Aisling Lee
Excited for your questions to start flooding in
Curriculum Vitae
Education:

Primary School: St Bridgets NS Secondary school: St Wolstans CS 2006-2012, Further Education: Electrician Apprenticeship, Solas 2012-2014, El Instituto de Cervantes, Spanish 2014, Level 7 DIT 2014-2016, Level 8 DIT 2016-2018

Qualifications:

DELE A2 (Spanish), Lifeguard Level 2, IWS Instructor, BEngTech Electrical and Control Systems Engineering, Community First Responder (CFR),

Work History:

Celbridge Kenpo Karate Academy: Instructor, Heron Swimming club: Instructor, Celbridge IWS: Instructor, National Aquatic Centre: Lifeguard, Team Leader, Duty Manager, Zenith Technology: Software Engineering Intern

Current Job:

Full Time Student

Employer:
About Me: A final year student in college, martial artist and lifeguard rolled into one bubbly brain

Read more

I'm a final year student in DIT, studying Computer and Communications engineering.

I've always had an interest in how things worked and as a result engineering was perfect for me. In secondary school I loved Technology, Science,Geography and Spanish.

After I did my leaving cert I got a chance to work as an apprentice electrician with the ESB and see how electricity is made, transported and made safe for us to use. As part of this opportunity I then got to go to college and study further about engineering. It was in my first course (Electrical and control systems) that I found my love of robotics.

I love the practical aspect of engineering as, I learn better by doing, and working with my hands to solve a problem. Robotics is perfect for this as you can use the hardware and software to visually see any problems that happen and thus it makes it easier to solve.

I also love sports. I study Kenpo Karate, Kickboxing, Taekwondo and Lifesaving with Irish Water Safety. Martial arts and swimming funnily enough has helped me with my studies also due to its problem solving nature and learning through doing process'.

My Work: Understanding how computers work and talk to each other then using that to create new soloutions

Read more

So there is 3 parts to my work as a student, learning, doing, and reporting.

Learning

My main focus in college is studying and researching new and old ways  to problems we have today. For example today we all use WiFi and Bluetooth to connect devices wirelessly  but that has not always been the way and neither will it stay that way.

To know where we are going we need to know where we came from so, its important to know how the famous inventors like Nikola Tesla, and Margaret Hamilton solved the problems of their time and how the likes of Elon Musk is using that knowledge try solve the problems we face now and prevent future ones.

Doing

So I spent a lot of time going to classes, reading and watching YouTube videos on topics related to my course to try and absorb as much information I can. I then apply that to my college work in my laboratory time and at home for studying. This is the practical side of my work. I'm currently focused on a major project that I hope will help older people like Nannys and Grandads in their homes.

Reporting

After we learn lots of new information and we put it to use in projects or experiments the key thing an engineer has to do is report it.  The difference between making a mess and experimenting is writing it down. So, when we try something out if it works we make a note to say it works and move to the next step and if it doesn't we write that down too and then try figure out why it didn't work. If we figure it out then we also write that down, because, it means the next time you or someone else goes to try it out they can avoid making the same mistake.

My Typical Day: Learning,Doing,Reporting

What I'd do with the money: My volunteer group for robotics workshops roboslam.wordpress.com

Read more

I currently volunteer with my college to teach robotics to students and want to help them expand to other schools.

We build fighting robots to battle it out like sumo wrestlers and along the way you learn programming electronics and a little bit of mechanics.

Its all fun and quite easy to do even the teachers sometimes get involved

Check out roboslam.wordpress.com and get in touch if you or your school want to get involved and have a workshop.
My Interview

How would you describe yourself in 3 words?

Active, Inquisitive, Helpful

What's the best thing you've done in your career?

Helped introduce others to engineering

What or who inspired you to follow your career?

My dad and my constant curiosity in how things worked

What was your favourite subject at school?

Technology

What did you want to be after you left school?

A R&D (research and development) engineer and Lecturer

Were you ever in trouble at school?

No

If you weren't doing this job, what would you choose instead?

A Teacher

Who is your favourite singer or band?

right now: Favorite Singer Halsey, Favorite Band Tebi Rex

What's your favourite food?

Creamy Chicken in Voile-au-vents

What is the most fun thing you've done?

Climbed poles and pylons in the ESB while training to be an electrician/Network technician

If you had 3 wishes for yourself what would they be? - be honest!

To be able to travel the world teaching engineering, To have more time to spend with my family, To be able to understand and talk with my dog

Tell us a joke.

Why did the robot go back to robot school? because his skills were getting rusty
---
---
---